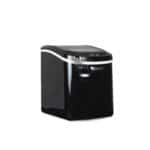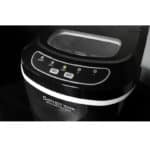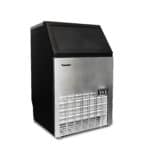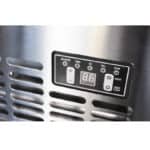 Ice Makers
Face the heat in the cool!
Your wine and beer bottles, beverage cans, cocktails and favourite drinks will never again be warmed up! Today Datron presents a wide range of Ice Makers, that are suitable for EVERYONE. The Ice Maker produces 12 kg to 65 kg of ice cubes in 24 hours. Choose between two ice cube sizes. Forget uncomfortable silicon moulds for the freezer, with Datron's Ice Maker you'll never run out of ice cubes.
Versatile design, they adapt to every situation. Compact, lightweight and functional, to use in the household at home, in the kitchen and back yard. Ice makers with classic lines and innovative technology. They are suitable for catering services, ice cream parlours, bars, hotels, wine bars, wine shops and the entire horeca business. Equipped with professional functions, these Ice Makers are suitable for every need. Easy installation, pivoting opening, fast and powerful compressor. We know that your time is precious!
Choose from the available sizes and colours:
CE marking
On/Off button
Maximum efficiency
LED Light
Timer
Digital Display
Ice scoop
Ice basket
Sensor
Pivoting top with transparent window
Drain cap
Special offers, buy directly from the manufacturer, with the best product support on the European market.
Making ice cubes has never been so easy!