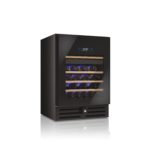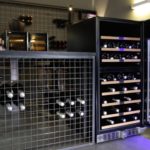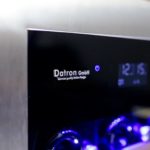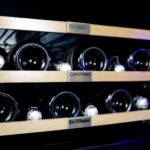 Wine Refrigerators Luxury
Affordable and contemporary luxury
Datron's R&D department gave birth to the Luxury Wine Refrigerators. In search of top class appliances, this air-conditioned, high-tech and innovative product line has been created. Equipped with a professional compressor motor, the wine refrigerators offer maximum performance and proficiency.
A unique ventilation system for each shelf cools the wine bottles properly, choosing the most suitable temperature inside the wine cabinet. With the integrated touch screen display on the door, the temperature can be controlled in complete autonomy. The only product line of Wine Refrigerators with a set temperature starting at 0° C to 22° C.
More than a simple wine fridge, it is a real designer furniture, an unique, the must-have in any situation. The ergonomic and tiltable metal shelves with beech wood front and telescopic rails, and the writeable stainless steel plates, to keep in order the wines, are perfect for showcasing the best wine labels.
All the wine cabinets of the Luxury collection by Datron can be built-in into the kitchen, with the possibility of recess them into columns, under counter and under the worktops of island and peninsula kitchens.
Datron's Luxury Wine Refrigerators can be positioned also freestanding. Thanks to the modern design and the contemporary essential lines, they cut a fine figure in the living room, the meeting room of a company or in an outdoor patio too.
Built-in and freestanding
Interactive touch screen display
Integrated door handle
4 different temperature ranges
Blue and red LED lights
With locking key
Includes a set of 10 writeable stainless steel plates to keep the wine namesin order