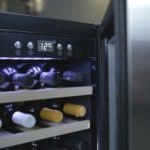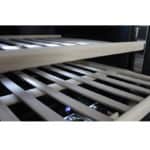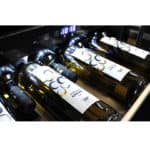 Freestanding Wine Coolers
From manufacturer to consumer
There are so many question about the wine topic! Where to keep the bottles? On the shelf or in the fridge? How long can wine be stored? How much light does wine tolerate? Which is the right storage temperature? There exist many ideas and one will get many advices by friends and relatives, but the best solution to store wine at home is the freestanding wine cooler. Datron's wine coolers allow the storage of all wine bottles in proper position and temperature. It's important to know that Datron's wine fridge is not a refrigerator, but in fact it serves to store the wine and not to cool it. Datron's wine coolers can be freely placed throughout the house. They fit perfectly in traditional kitchens, living rooms, dining rooms, taverns, foyers. To ensure correct functioning, it is enough to give at least 15 to 20 cm room on the back side and at least 5 cm room on the right and left of the wine fridge, so that it can "breathe" properly. The different models come in different design variants (stainless steel, luxury, design, wood, glass) and so they adapt to many various furnitures. Whether apartment, villa, classic and traditional or modern and industrial environments, Datron's wine coolers cut a fine figure in any location. Datron offers free consultation and information on operation and maintenance of the freestanding wine cooler.
Choose the most suitable model for YOUR HOME:
7 to 200 bordeaux bottles
Compressor technology
Many sizes in height, width and depth available
Product lines: stainless steel, design, luxury, wood
Single temperature zone
Dual temperature zone
Suitable for horizontal and vertical bottle storage
Please note! The wine cooler must be operated properly and regular maintenance must be carried out.