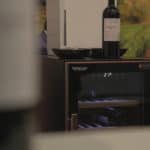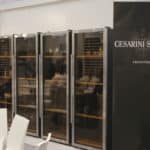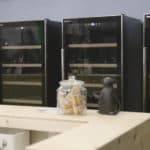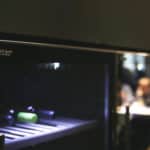 Wine Coolers rental service
For trade fairs, catering events and shows
How many times have you had to organise a trade fair, a catering event or a show and did not even know where to start? Datron thinks of you and its wine fridges will help you in any situation.
The rental service for wine coolers is the novelty 2018! Due to high demand and the challenging requirements of the market Datron offers an innovative all-round wine coolers rental service for businesses.
Refrigerated displays, wine coolers, wine dispensers, large wine fridges and all the necessary equipment o help you chill, store and serve wine at the perfect drinking temperature.
Wine coolers for trade fairs, ideal to complete the furnishing of every exhibition stand and to present in a splendid way products of the wine, fashion and food industry.
Refrigerated displays for catering events, indoor and outdoor use possible; Datron's wine coolers rental service allows you to keep your finest wine bottles in order.
Wine fridge suitable for private and public events; amaze your guests with the finest wine available, served at the perfect drinking temperature.
No matter where you are in Italy or the rest of Europe, with our wine coolers rental service we are able to provide you the desired product in a few days.
The advantages of Datron are tailored to each customer: Free quote – dimensional outline drawing – quality – customer confidence – product support
The rental includes:
Choose the rental days
Double packaging kit (delivery/pickup)
Shipping insurance (delivery/pickup)
Delivery by appointment
Insurance
START RENTING NOW, CALL US +43 720775458